IKV TRIBOFLON MYA 242 FG Corrugator Grease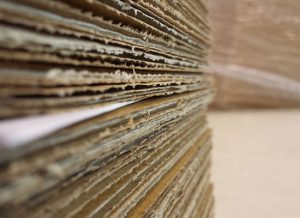 In a globally competitive market corrugating manufacturers have to ensure maximum performance from their machinery. This means that machinery needs to last longer, require less maintenance and produce quality, end products.
IKV Group manufacture high performance lubricants formulated specifically for the needs of the corrugating industry & have launched a new corrugator grease range.
CORRUGATOR ROLL SUPPORT BEARING LUBRICATION
IKV-TRIBOFLON MYA FG Corrugator Greases offer:-
Highly reduced wear at friction points
A reduced coefficient of friction
Absence of solid oxidation or formation of gummy residues
Increase working stability under the influence of roll lamination
Lower volatility at high temperatures
Lower separation of the base oil thus reducing grease thickening
All materials used in the formulation of IKV TRIBOFLON MYA FG products are food grade and are registered as  NSF Class H-1 according to National Sanitary Foundation requirements for Food Grade Lubricants making the products ideal for the production of food grade machinery.
Exceptional wear resistance prolonging component life
Excellent load carrying properties
Multi-purpose applications at wide temperatures
Corrosion resistant
Good sealing properties to prevent contamination
Wide Temp Range –30°c to 260°c
IKV Group have a full range of other TRIBOFOOD products from chain oils and slitter scorer lubricants, to corrugator roll cleaners and greases. We also have food grade aerosol lubricants offering a 'one stop shop' for all your lubricant needs.